Fabrizio Frigeni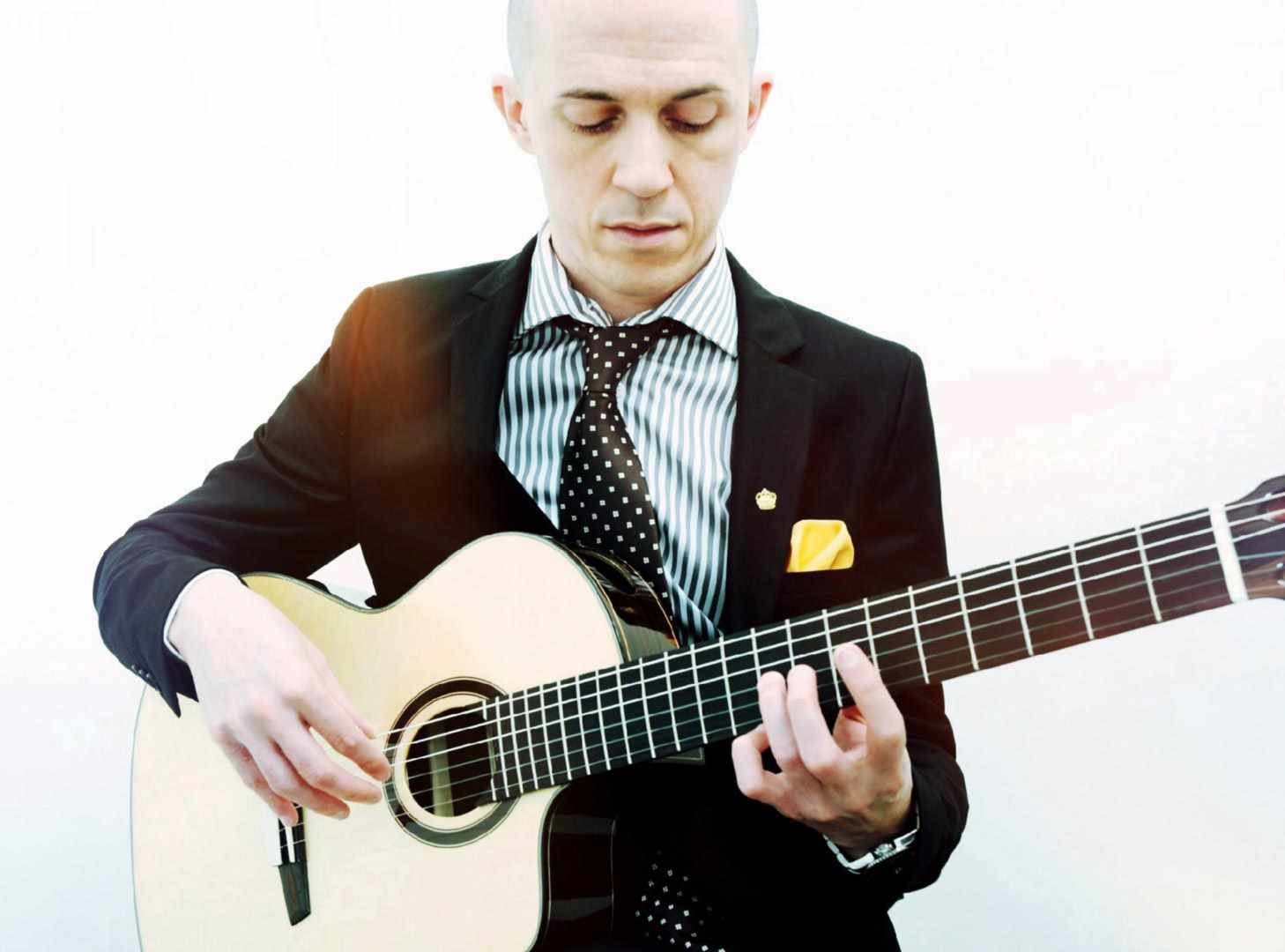 Fabrizio Frigeni was born in Bergamo, 9 June 1976. Despite he not has not experienced first hand the 60s and 70s atmospher, he belongs to a generation of guitarists who has taken the first steps in music in the footsteps of Jimi Hendrix, Eric Clapton and Ritchie Blackmore.

Guitarist of 883 band from 1999 to 2001.

From 2002 to 2012 he played in the studio, live or on television with Alejandro Sanz, Paola & Chiara, Syria, Laura Pausini, Paul Weller, Richard Maffoni, Jasmine, Renato Zero, Dirisio Luca, Francesco Facchinetti, Loredana Berte and Giusy Ferreri.

In January 2013, the meeting between Fabrizio and the lawyer Marco Chiari, did the project "The Spring of Masterpieces", which inaugurates the lucky combination of Fabrizio's guitar and ancient organs of Italian manufacture (Antegnati Vegezzi Bossi and Serassi), protagonists of a confrontation between guitar and organ art.[15 ].

In 2014 the magazine Guitar Club Magazine has entrusted the educational direction of online directories dedicated to guitar rock and metal.

In January 2015 Frigeni start a working relationship with the ISSM Gaetano Donizetti in Bergamo for organizing courses and master classes to promote the culture and tradition of the electric guitar and other musical instruments contemporaries.

Fabrizio Frigeni plays the Salvador Cortez CS-245.