Bonfanti Guitar Duo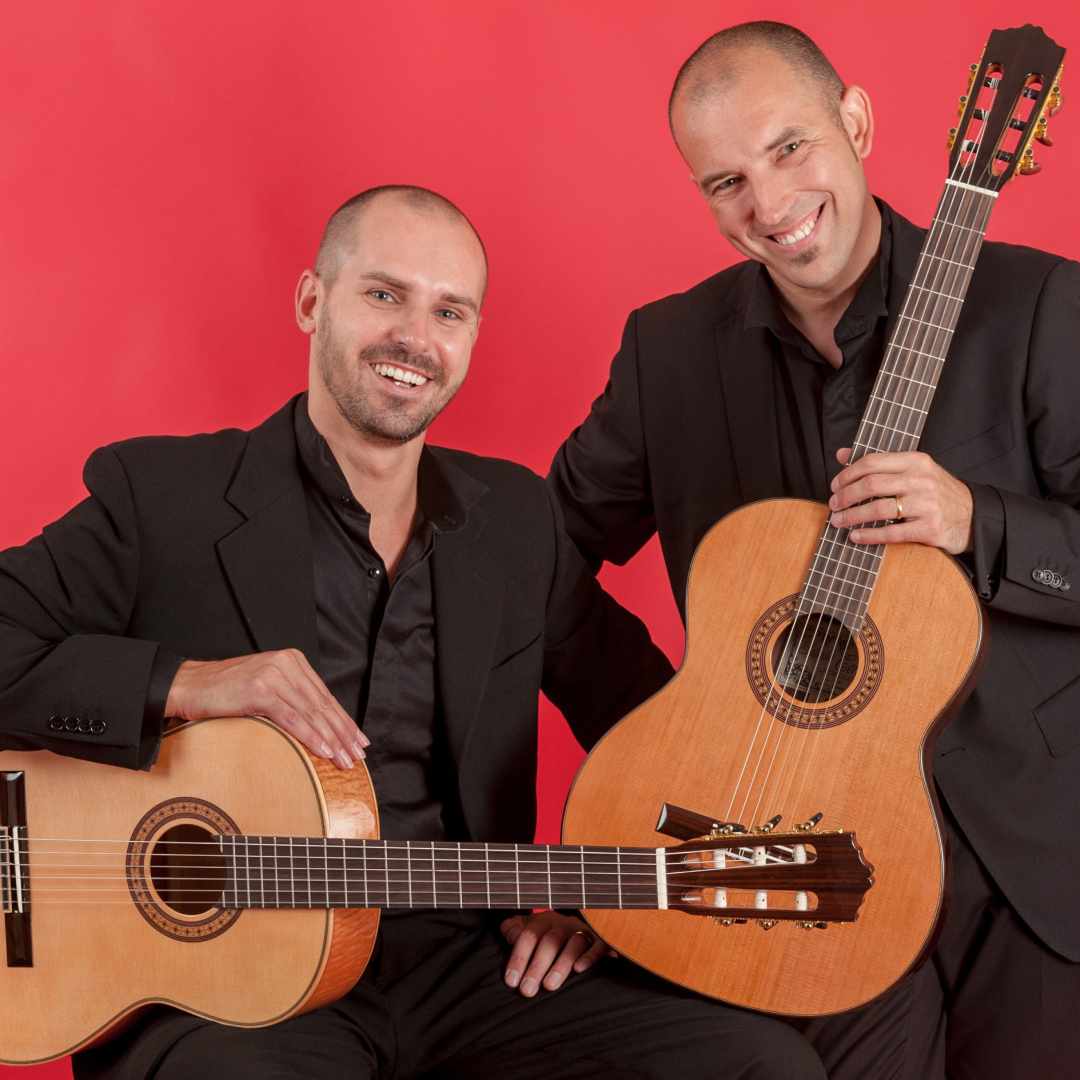 Marco and Stefano Bonfanti are both graduated with full marks at the G. Verdi Conservatory of Como, with Massimo Laura, and since the beginning of their studies they got together in a duo, raising up the enthusiasm of both audience and press.

From 1990 till nowadays, the brothers gave numerous recitals for important musical Institutions, in Italy and abroad, performing in prestigious festivals and concert-halls.

They are prize-winners in several national and international competitions: "Mauro Giuliani" of Bari, "Luys Milan International Guitar Competition" in L'Olleria (Valencia), "Ebe Cazzaniga Ansalone" of Abbiategrasso, International Competitions of Isernia, Savona and Gorizia, "Rospigliosi" of Pistoia, Voghera, Castelfidardo, "Yamaha Music Foundation" Competition.

At the same time the duo practiced the Soloist Triennial Course at the Musikhochschule of Lugano (with Massimo Laura), obtaining the "Solistendiplom"; moreover they followed masterclasses and courses with famous guitarists like Oscar Ghiglia, Alberto Ponce, Carlo Marchione, Eduardo Fernandez.

Very important for the Duo artistic development was to meet Paolo Pegoraro and Stefano Viola at the Tarrega Academy in Pordenone and to meet Pavel Steidl, who encouraged Marco and Stefano to deepen the study of the music of the 19th century, which now they regularly present in their recitals, also playing on philological instruments.

They've collaborated with several chamber groups and, also in quality of soloists, with prestigious orchestras like the orchestra of the Radio Svizzera Italiana (recorded by RSI), the orchestra of the Teatro alla Scala in Milan (conducted by Riccardo Muti), the orchestra of the CSI in Lugano, the orchestra of Friuli Venezia Giulia, the Ensemble 440, the Camerata dei Laghi, Orchestra Alchimia, I CAmeristi di Como, Le Cameriste Ambrosiane, etc.

Moreover they recorded a CD with compositions of the IX century, original for guitar duo, receiving enthusiastic reviews in the most important musical magazines; the magazine "Chitarra Classica" writes "… affermata realtà del concertismo internazionale".
They also recorded other seven CDs (Phoenix Classics, Brillant Classics, Guitart Label, Eco, Sinfonica) and a live DVD for Ateneo della Chitarra di Milano.

Many composers (Gerard Drozd, Giorgio Spriano, Giuliano Manzi, Marco Reghezza, ecc.) have composed and dedicated their works to the Duo; many of these are published in the "Duo Bonfanti Guitar Collection" (VP Music Media - Firenze).

They have an intense teaching activity at the Conservatory "Puccini" in Gallarate and Donizetti in Bergamo and in numerous master classes.