Domenico Martucci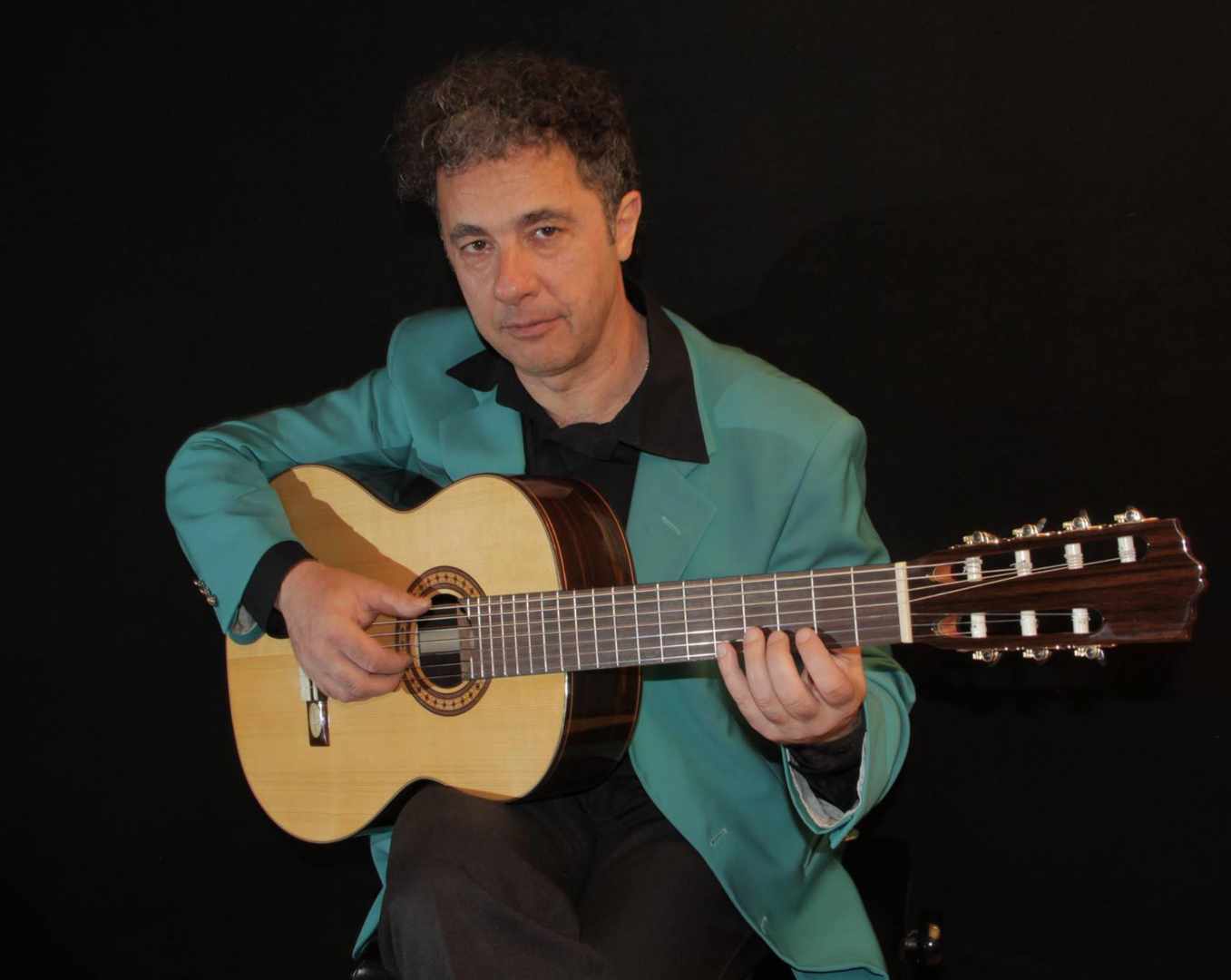 Domenico Martucci was born in Turin in 1962 and completed his studies at the Conservatory "G. Verdi" in Turin under the guidance of Maestro Pier Luigi Cimma, graduating with honors. He improved later with Narciso Yepes. Since 1983, performing in concerts as a solist and in various groups from camera. Like soloist, his technique goes through different styles, from classic to Flamenco to Rag Time. E 'director of' Accademia Musicale Ars Nova "where since 1980 he also teaches.

In 1994 he recorded eight soundtracks for RAI. In 1995 he released his first album as a solo guitarist for the New Age Records proving a great judgment by the American press and selling thousands of copies around the world. In 1996 he founded the GITANA, a band made up of eight elements that offers the best hits of the Gipsy Kings and traditional flamenco music. In 2001 he joined the Italian Symphony Orchestra, as a guitarist and mandolin player takes part in the Pavarotti & Friends Pavarotti accompanying addition to many big names of world music such as George Benson, Deep Purple, Barry White, Anastacia, Tom Jones, Jarabe De Palo and many others. In 2002 he joined the Mediterranti, group consists of ten elements that offers traditional Neapolitan music. In 2003 he played with Solomon Burke, the king of the American soul, in his touring European.

In 2007 he was invited in the TV Markette Piero Chiambretti where exhibits some virtuosity on guitar. In 2009 it was executed for the first time his composition "Sonata op. 39 # 1 "for guitar and string quartet Performed by Claudio Tarditi (guitar) and a string quartet of the Conservatory of Turin. In 2010 he recorded his composition for 10-string guitar called Pale Eoliche. And 'being published by the publisher Carisch of Milan his teaching method called progressive guitar fruit of 30 years of teaching experience. Currently, in collaboration with Nico di Battista and Maurizio Colonna, he is working on two recording projects that will be realized within the current year.

Domenico Martucci plays the Salvador Cortez CS-60-7.